Software as a Service
Our solutions are Software as a Service (SaaS).
The images can be acquired from different systems such as lightbox, overhead cameras, smartphone app, ... and are sent to our CLOUD for processing.
The result of the identification or quality control is then returned to the user for viewing.
The communication takes place via API.
This allows you to add the computer vision of DART to proprietary systems such as apps, augmented/immersive reality devices, smart glasses, ...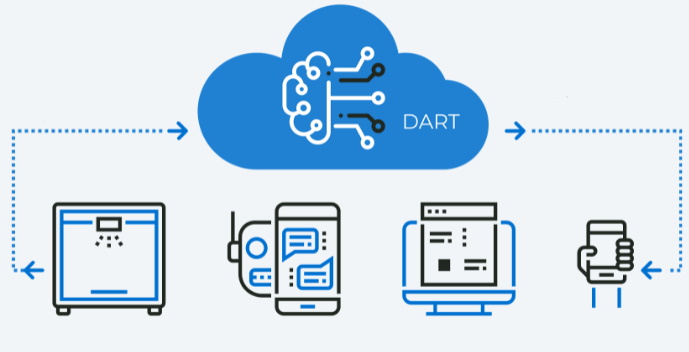 We also develop on-edge solutions for particular performance needs in terms of speed and accuracy such as product line control, sorting or quality control of digital prints.